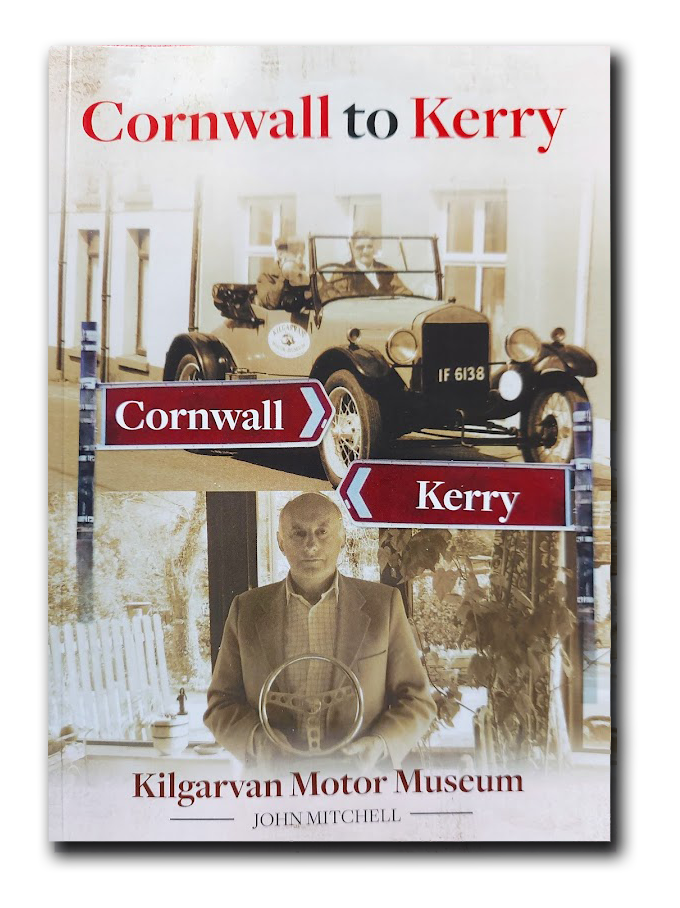 Cornwall to Kerry
This is an autobiography of John Mitchell who moved from England with his parents and family in 1953 to Wicklow where he lived on a farm until 1962.
The family then moved to another farm in Kerry and in 1968 john started his own garage in the local village.
Like his brother he was always mechanically-minded and started collecting vintage cars etc.In 1984 John started a vintage car museum in Kilgarvan which is still going strong today.
The price of the book is €15.95 euro. P&P is €4.